WELCOME
We are open for camping, glamping
'alfresco' dining and drinks in our rustic cider garden.
We also offer tables of six for dining indoors so come
and see us for breakfast, lunch, afternoon tea or dinner!
We look forward to seeing you soon.
Opening hours:
Monday 8.30am - 6pm
Tuesday - closed
Wednesday 8.30am - 6pm
Thursday 8.30am - 10pm
Friday 8.30am - 10pm
Saturday 8.30am - 10pm
Sunday 8.30am - 6pm
Boveys Down Farm | Farway | EX24 6JD | 01404 871436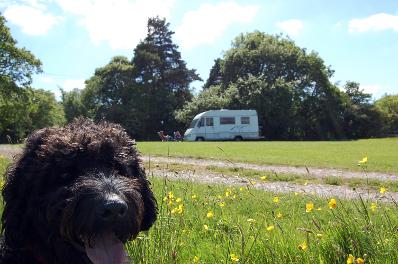 Boveys Down Farm
is a quiet, rural retreat located
in the tranquil surroundings of the Devonian countryside.
We offer a unique glamping area (March to September) and camping all year around. Situated in the heart of
East Devon Area of Outstanding Natural Beauty
the farm offers campers and visitors alike a relaxing break enhanced by the breath taking views of the rolling Farway Valley.
Our campsite is secluded and beautiful yet we are not more than 15 minutes from all you might need - such the beaches, the shops and local attractions.
We offer cream teas from 12 noon, lunches & evening meals
Sunday Roasts from 12 noon.
Our working farm is situated in a rural area and is home to a herd of Aberdeen Angus cattle, producing the finest beef. We are a private camp site so you don't have to worry about being a member of the 'Camping and Caravanning Club'; all are welcome. You and the family can enjoy the various sights of country living on our working farm. Young calves suckling their mothers, a great diversity of bird life plus possibly the occasional fox or badger can be seen.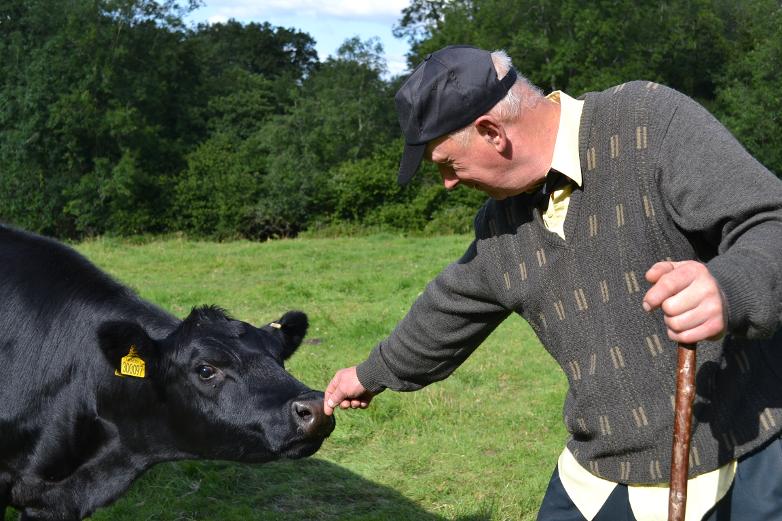 There are ducks and geese for the children to see or, spend some time in the picnic area enjoying the serenity of nature at your own leisure.
Our farm kitchen offers homemade goods and for a delicious selection of cakes, Pam's secret recipe pies, traditional East Devon pasties, and our famous home made Aberdeen Angus burgers.
Rib-eye steaks and our very own gluten-free sausages, for a camp fire breakfast or BBQ, are available.
We offer hearty home cooked breakfasts, Devon cream tea's and suppers from our Tea Room.
Boveys Down Farm was given a "Certificate of Recognition" as Devon's Hidden Gem, 2014

(Courtesy of Aspire: Lifestyle & Leisure Magazine)

The campsite, and our farm is always a hive of activity so learn a bit more about us and daily routine...
Farm History...
Boveys Down is derived from the name of the field in which the farm is now located '
Bovehay Down'
.
'Bove' is an Old English word meaning "land above the village" and 'Hay(e)' is another Old English word meaning "land enclosed by hedges" and hence Boveys Down Farm was born!
Originally the farm did not exist in its own right however its land was once a part of several other local farms. In the 1800s the ground, which houses Boveys Down Farm today, was owned by two of the area's most notable land owners: Reverend Thomas Putt (d. 1844), of Combe House, Gittisham; and Sir Edmund Saunderson Prideaux, 9th Baronet (1793–1875), of Netherton Hall, Farway.
The current owner of Combe House is a relative of Thomas Putt and Lord of the Manors of Honiton, Farway and Gittisham. Combe House itself is presently a prestigious country hotel.
With no direct descendants Sir Edmund Prideaux took his baroncey to his grave. Netherton Hall remained in the Prideaux family, though mostly unoccupied, until the early 20th century and today is a private residence.
Another note on local history: as you enter the track, from the main road, straight opposite the signpost, directing you to Southleigh is a small copse which is where the old Roncombe Gate Tollhouse used to stand in the days before car tax!
About the Sweetlands....
Gerald and Pamela Sweetland have lived at Boveys Down Farm for the past 25 years and come from a long line of local farmers, who date their ancestry in the Colyton area, back to the 1600s.
Our 80 acre farm is home to cows, geese, chickens and various breeds of ducks. Fresh eggs, steaks, pies, pasties, cakes and other farm produce are available on site.
As part of our working farm we diversified into providing a rural retreat camp site in 1993 and have been welcoming visitors ever since.
Customer Reviews
"Cream Tea Treat"
"As we came in through the gate we were saying it was a idyllic camp site with such views!"
Rate us or read some more of our testimonials on Trip Advisor
©Boveys Down Farm 2018-19
Boveys Down Farm, Farway, Honiton, Devon | 01404 871480
All Photographs Provided by Free Lance Photography, Honiton