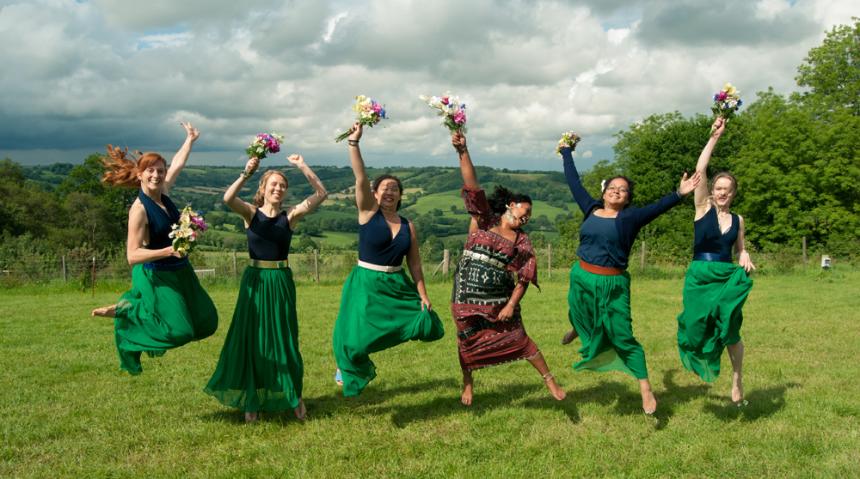 Set in the heart of East Devon's Area of Outstanding Natural Beauty, we offer a fully licensed venue for your wedding or civil ceremony.
With far reaching views of the Coly Valley, we provide the most unique of sites in the tranquillity of the Devonian countryside.
We can provide you with everything you need to make sure your special day goes just as smoothly, and as perfect as you dreamed it would be.
Our Woodland Pavilion, for the ceremony, and our onsite function room and catering service, supplied to you by 'Boveys Down Farm Catering Team', for your reception... why would you go anywhere else for your special day?!!!
Some views of our Woodland Wedding Venue... for the perfect ceremony!
Our wooden pavilion is situated in small area of woodland, only a stone's throw away from our indoor barn and commercial kitchen.
Carefully presented, blending in with it's surroundings, the interior of the pavilion has ample room for your ceremony. There is a small car parking area where your future spouse can arrive, and walk the short distance down a carefully woven path to meet you at the venue.
The backdrop for this setting is the far reaching views of the beautiful Coly Valley, so you and your guests won't have to go too far for the best photo opportunities.
With rustic seating for your guests you can be assured of a well attended ceremony!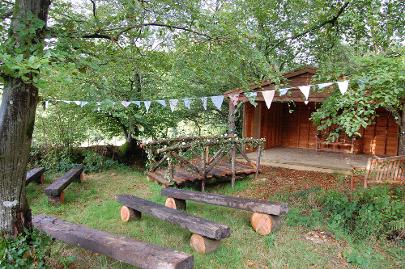 A short video guided tour will give you a real feel of the woodlands tranquillity and views.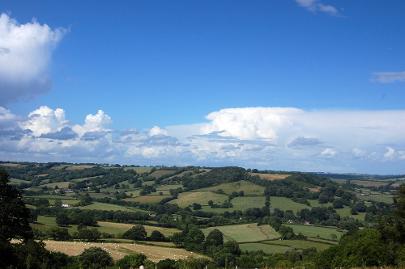 Views from the pavilion field ... for the perfect photos!
We will model your wedding to your unique requirements and specification.
Competitive prices so you won't break the bank!
We work around you and give you the option of booking part of, or the entire site for exclusive use.
Our indoor barn, 'The Swallow's Rest', is available for the reception; plenty of room for eating, dancing and speeches!
With our own onsite catering team we can supply high quality food for you and your guests through our highly praised, bespoke service.
So call us now for a free, no obligation, consultation!