Welcome to Our Online Ordering Page
Straight from our farm's commercial kitchen comes a wide selection of home made products made from the finest locally sourced ingredients.
Our whole pies can serve up to 16 people for the perfect party and can be easily reheated for some tasty supper snacks.
Orders must be received no less than one calendar week from required collection date.
National delivery available (at additional cost)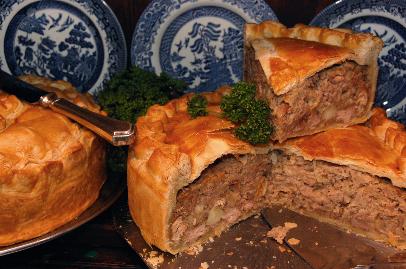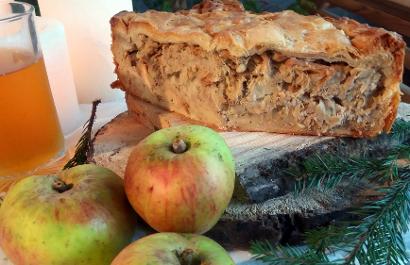 Ideal for that important dinner party, or simply for your Sunday table with our wide selection of pies you are sure to make a lasting impression on your guests as you serve up one of our high quality products.
___________________________________________
To order simply fill in our online order form below and we will send you a quote with details of how to pay.
Our Pies...
Turkey & Cranberry £34.00
A succulent pie made with turkey meat, cranberries and home-made parsley and onion stuffing.

Our pork and apple pie, with cream and sage, is perfectly accompanied by a pint of farmhouse cider!
A classic combination of flavours which will be perfectly complimented with a well chilled glass of chardonnay.
A real taste of the country; our mixed game pie, put together with cream and apple would nicely accompany a good full bodied red wine at the dinner table.

Made with beef, red kidney beans, tomatoes and onions, this one is perfect served with new potatoes and steamed seasonal vegetables.
From a secret recipe of potatoes, swede, mixed vegetables, walnut stuffing, apricots, butterbeans and cheese our vegetarian pie is ideally served with roast potatoes and our homemade 'onion sauce'.

Orders can be collected daily from Boveys Down Farm or from Axminster markets on Thursdays between 8am and 5pm.
Please specify this on your order from.
Allergen information
All our pie's pastry contains wheat, milk and egg. In addition the beef and bean pie contains kidney beans and our vegetarian pie contains nuts and butterbeans.